Pan Daijing
Half A Name (act III)
27 September 2021
Halle am Berghain
Composition performed inside of Berl-Berl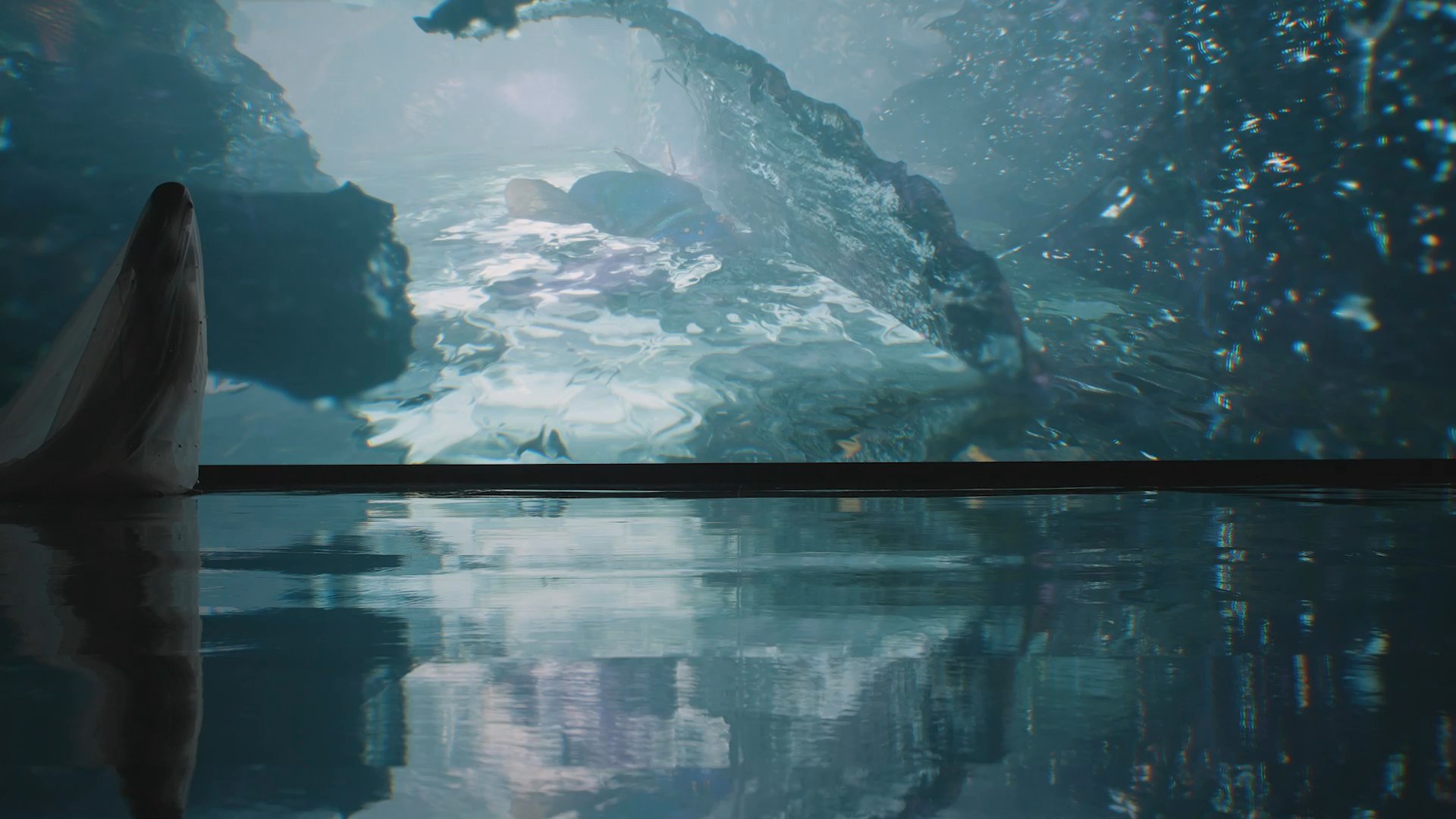 Artist and composer Pan Daijing is invited by artist Jakob Kudsk Steensen to present the performance of her recent composition Half A Name (act III) inside of Berl-Berl at Halle am Berghain.
On the occasion of the closing weekend of the LAS-commissioned exhibition Berl-Berl by Jakob Kudsk Steensen, the acclaimed composer and artist Pan Daijing will restage an excerpt of her work Half A Name (Act III) inside of Steensen's world. Daijing's performance-based practice explores modes of storytelling across sound, movement, architectural environment and moving images. Investigating the spheres of opera and psychoacoustics, she uses both recording techniques and live performance to expand the listening experience and challenge the understanding of music as an art form.
Directed by Daijing, the performance features costumes conceived by the artist and the voice of soprano Anna Davidson, a long-standing member of Daijing's ensemble of opera singers, will merge with the exhibition's original soundscape, the virtual environment, and the reflective floor part of the installation, embedding the performer within Steensen's wetland environment.
The performance of the composition Half A Name (act III) directed by Daijing, in dialogue with Steensen's installation, will build on the existing sound set-up of the artwork, that uses the building as an instrument, further activating the cathedral-like space of Halle am Berghain. What unites Daijing and Steensen's practices is a shared understanding of singing as a form of navigating landscape as well as their interest in weaving mythologies into their work, blurring the lines between fictitious and lived realities. The collaboration marks the beginning of a new direction for Steensen's practice that focuses on performative approaches and collaborative projects.
Berl-Berl by Jakob Kudsk Steensen is a virtual swamp, a stage and a site for collaboration. It is based on folklore and songs for wetlands from the swampy regions surrounding Berlin. It generates songs and words for wetlands with previous participants including Arca, Johannes Heldén and Precious Okoyomon. This performance is the first live event inside of the world of the artwork.
Light Art Space gGmbH
Kleine Alexanderstraße 9 – 10
10178 Berlin, Germany​